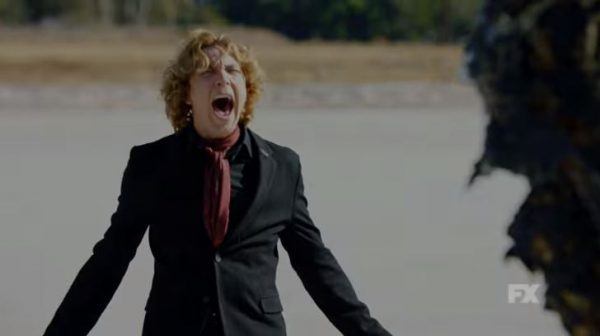 We're getting down to wire y'all – only 2 more episodes of American Horror Story left with many questions still unanswered. Fans seem to be less receptive to this episode, some calling it the most disappointing of the season. Mainly because of the time spent reincarnating Meade. But I think we learned more than we realize from this episode. So grab a Fanta and pull up a chair – it's time to review episode 8, "Sojourn".
Revenge
Michael finds out Cordelia and Co. have burned his sweet Meade at the stake and he wants revenge. After spending 4 days in the forest waiting for a sign from his "dad", he wonders into the city. There he stumbles, literally, upon a satanic church service. He's thinking what a bunch of garbage it is, when a member notices him. She quickly takes to Michael, bringing him home for food and a shower. She tells him the backstory of the church and why she's a believer. Michael shows her his mark and tells her he's the answer. 
We're not worthy!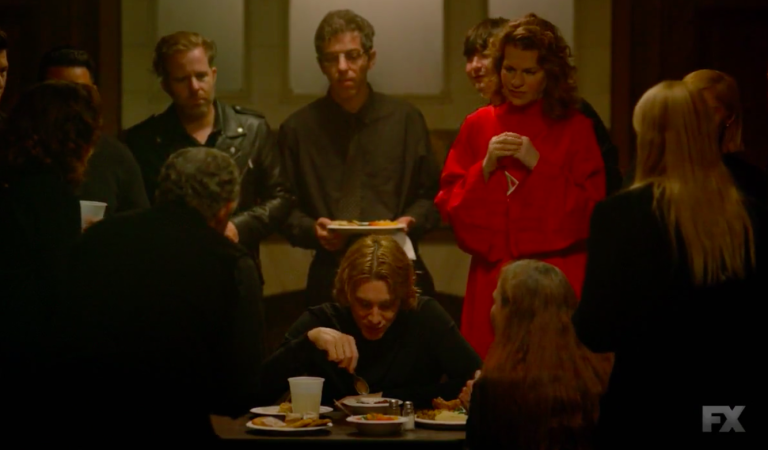 Returning to the church, black mass is about to take place, when Michael reveals himself to the congregation and performs the murder himself. He's showered with love, affection, and turkey meatballs. He confides in Madeline that he has no clue what he's doing. He's got Daddy issues. She thinks she knows just the right thing he needs to see. The two hop in her convertible and let their hair and worries blow in the wind. 
Mama Meade?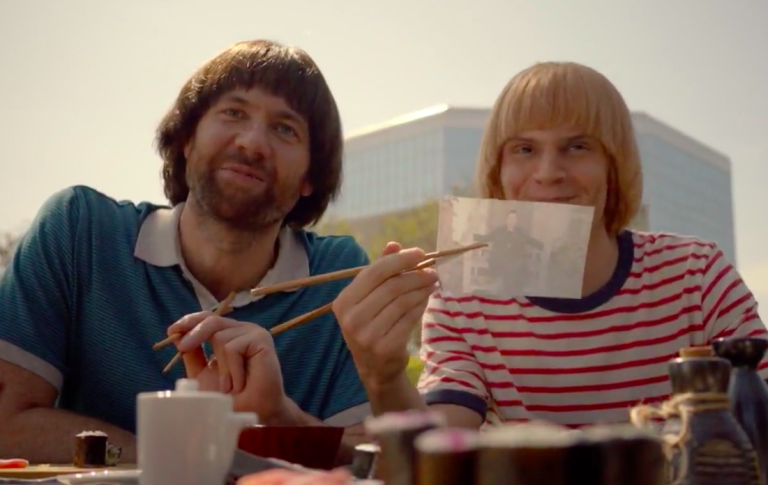 After arriving at a normal building, we meet Ms. Venable (surprise!) and two talented cokehead AI engineers named Mutt and Jeff. Michael proves he's the Antichrist by blowing up the blowing girl. Isn't it ironic? As a result, the two goofballs are ready to do anything for Michael. Therefore, at Michael's request, they rebuild Miriam Meade who wakes up ready to fight.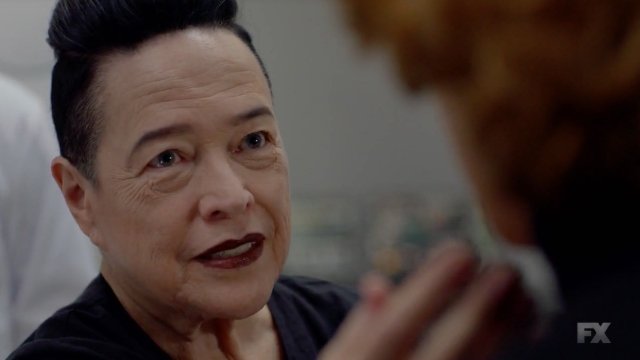 What did you think of episode 8: "Sojourn"? Did you agree with most of the fans and feel it was disappointing? Or did you find some value in the episode? Comment below and tell us your thoughts on this week's episode. Don't forget to subscribe to Superficial Gallery for all of your AHS and horror tea and joib Acadia and Mells every Friday night at 10:15pm EST on American Horror Stream.