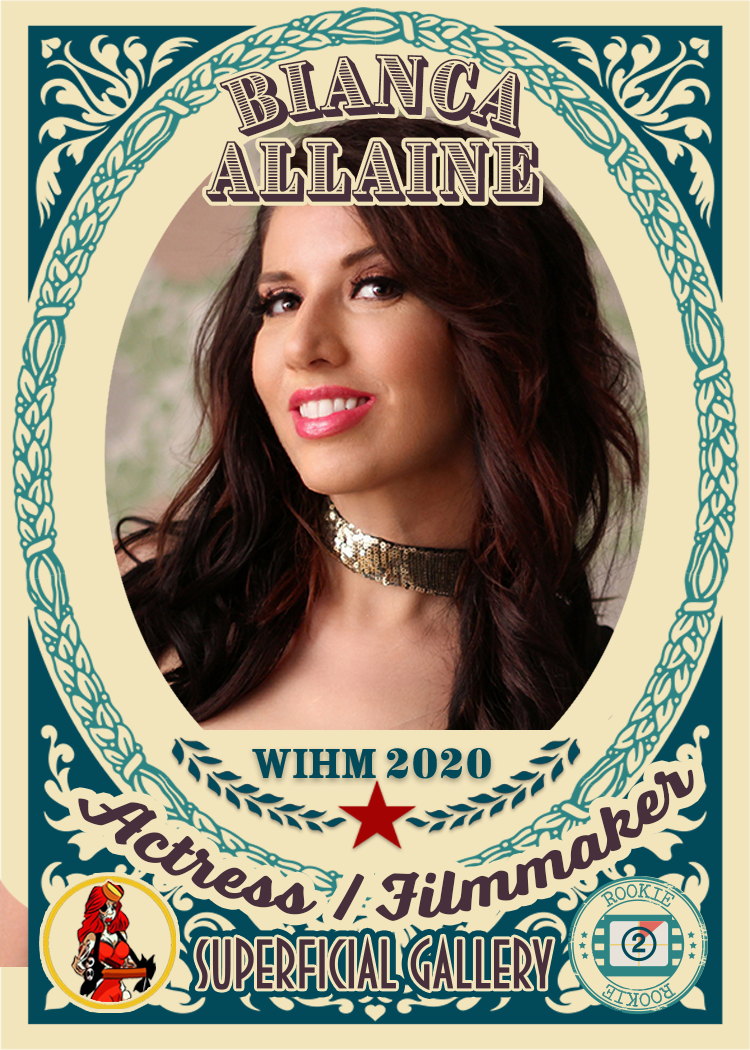 Bianca Allaine is a rookie to the Gallery WIHM event. She is an Actress and Filmmaker.
What motivates you to do what you do?
The voices.
Who is your favorite woman who does what you do?
My character, Mistress Tawny, aka ZOMBINATRIX, because she's into whips and BRAINS!
If you had one wish for women in your space in 2020, what would it be?
Be kind to one another
Share a practical tip for a woman who wants to do what you do.
Be yourself
Inspire someone who is not where they want to be in the industry yet.
Patience
What scares you?
Failure
What projects do you have coming up?
ZOMBINATRIX – a feature length film about a Dominatrix who has risen from the grave to seek vengeance on her murderers.
Important Links for Bianca Allaine