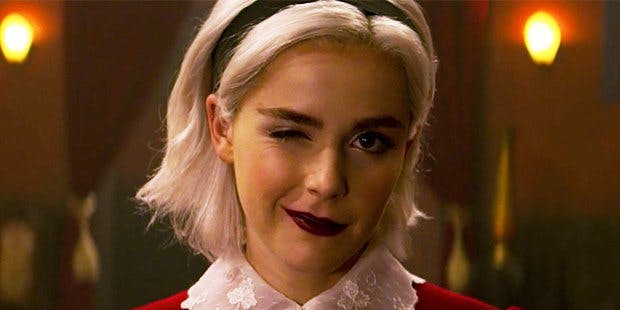 Netflix just dropped the teaser for part 2 of their hit Chilling Adventures of Sabrina and it doesn't disappoint. To avoid spoiling part 1 for those who haven't indulged in this campy, yet entertaining, new series, I'll just say this: I am living for naughty Sabrina. Sabrina's got a new 'do and attitude to boot in this anticipated follow up set to premiere April 5th, 2019. If you can't wait until then for a dose of darkness, don't fret – Netflix is releasing Chilling Adventures of Sabrina: A Midwinter's Tale just in time for the holidays. Check out the teaser below now!
Have you watched the first part of this Netflix series? For our write up on the "hot" seat the show was in earlier, check out this post, Satanic Temple Sues. What are your thoughts on how it ended? Are you looking forward to a naughtier Brina come spring? Comment below and don't forget to subscribe to Superficial Gallery for all the latest horrific news.
Oh and for good measure, here's a nice little gallery of all the beloved characters we just love to watch!