Comika Hartford is a veteran to the Gallery WIHM event. She is a Screenwriter.
What motivates you to do what you do?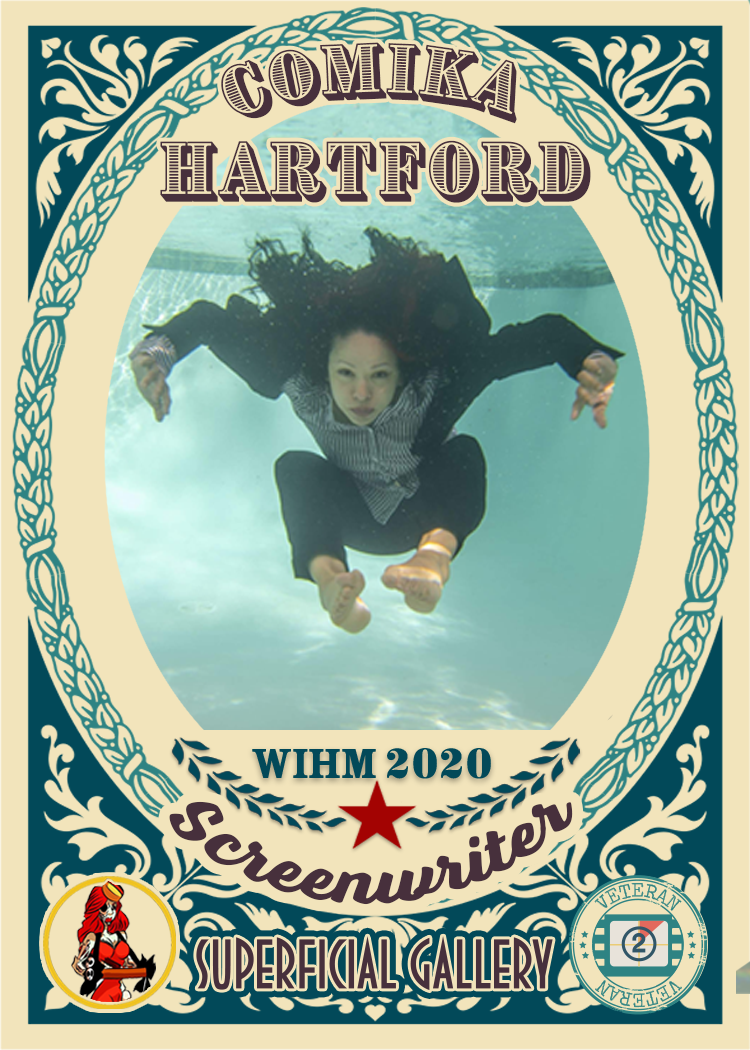 Story ideas hit my brains all the time…my brains are just fighting back!
Who is your favorite woman who does what you do?
I have a lot of favorites but I'll say I'm blown away by Julia Ducournau, her film RAW is a goddamn epiphany.
If you had one wish for women in your space in 2020, what would it be?
To get their films made! #hellyeah
Share a practical tip for a woman who wants to do what you do.
Write the story that's stuck in your gut and don't let anyone tame it.
Inspire someone who is not where they want to be in the industry yet.
Write the thing. Shoot the thing. Repeat.
What scares you?
Bears. And patriarchy. *Mostly the second one*
What projects do you have coming up?
I'm voicing a horror podcast by director Celia C. Peters called DOMESTICATED about a future where humans are kept as pets after an alien invasion and writing for a couple horror/thriller episodics: TREES & THE BRIDGE.
Important Links for Comika Hartford