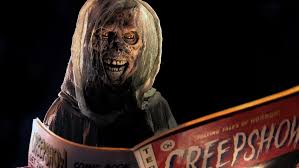 So I am lame. I don't have Shudder. I know, I know. How can I be such a horror junkie and not have Shudder. Like I said, I'm lame and there's no good excuse. So when I saw "Creepshow" was going to air on AMC, I was so excited. Finally, I would get to watch this fantastic reboot with everyone else. Everyone else that has Shudder of course. If you are like me and don't, then this is a new experience with AMC. And I am here for this!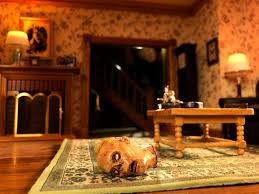 I watched episode one, which featured an adaptation of "Gray Matter" (one of King's shorts from Night Shift), along with a new short called "The House of the Head". I enjoyed this adaptation of Gray Matter, I won't spoil in case you are slow to rise like myself. I really enjoyed the episode as a whole. The balance between a known Stephen King favorite and a new story was perfection. The newest episode aired last night (new to me okay!) and I can't wait to watch.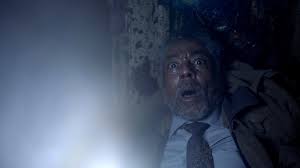 Also, just to illustrate just how behind the times I really am, this project was announced in January of 2019. It premiered in September on Shudder with Greg Nicotero at the helm of producer. Yeah, boy! And if you aren't familiar with that name, check out "The Walking Dead', also on AMC. So Nicotero and King, I am in, thanks! "Creepshow" premiered on AMC earlier this month.  
Are you digging the new "Creepshow"? Have you already watched it on Shudder? Comment below and tell us your thoughts!