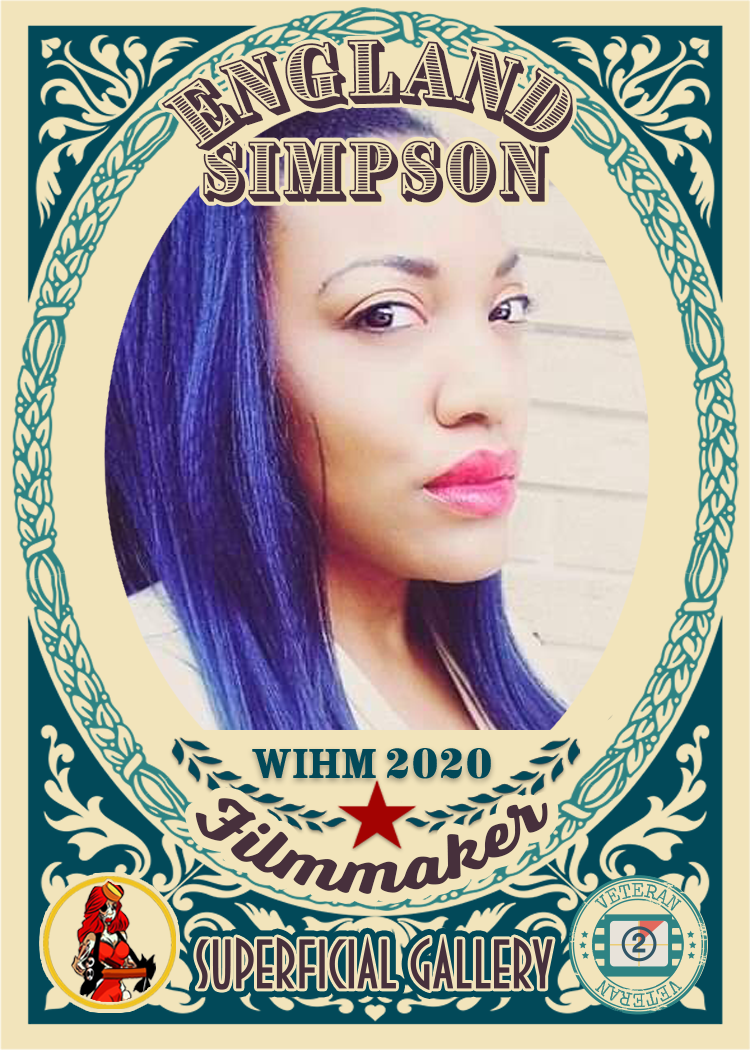 England Simpson is a rookie to the Gallery WIHM event. She is a genre Filmmaker and award-winning Actor..
What motivates you to do what you do?
Representation matters! I love being a black woman who is a horror fangirl. I want to see more women in genre films that look like me! As long as I'm making movies, I will ALWAYS represent WoC.
Who is your favorite woman who does what you do?
Ashlee Blackwell, Kasi Lemmons, Karyn Kusama, Jennifer Kent, Gigi Saul Guerrero.
If you had one wish for women in your space in 2020, what would it be?
I want more opportunities for above the line positions for WoC in the horror genre. I want women who does not look like your typical "final girl," to star in more horror films. #RepresentationMatters!
Share a practical tip for a woman who wants to do what you do.
Create to live. Write, produce, direct your own projects. Wait for NO ONE to give you an opportunity.
Inspire someone who is not where they want to be in the industry yet.
I try to encourage all creatives to never compare your "success" to others. Just focus on getting your story written, your movie produced!
What scares you?
Human nature and eternity.
What projects do you have coming up?
FAT HENRY
Synopsis: FAT HENRY revolves around a curvy actress named Jada who is making an attempt to seek acting gigs after a rough stint out of work. Willing to perform in any low budget project, Jada finds herself agreeing to be in a feederism/mukbang film, being shot by a disturbing character who refers to himself as Fat Henry.
Trailer: youtu.be/zY5hAYxCSCE
Important Links for England Simpson