Happy Thursday, kids. Let me tell you about a show I only just now found out about and simply cannot wait for. 'Godless' comes to Netflix on November 22. Do you recognize that badass in the photo? It's Merritt Wever, formerly of Nurse Jackie and The Walking Dead, where she played much milder characters. She looks to be tough as they come in this western, which is about a town called La Belle populated only by women, after every man in town dies in a mining accident. Here is a teaser that was released in August:
That doesn't tell you a whole lot, but it sets the tone. The full length trailer, which was released just a couple of days ago, is at the bottom of this post.
But let me tell you the things I love about this already:
Clearly, there are some seriously badass ladies in this show. For example:
The setup is that a fugitive who turned against a band of bad guys comes to town to hide out. The bad guys (led by Jeff Daniels) think they are going to show up and teach the town a lesson and grab the man they're looking for. But I don't think these ladies are going quietly into that good night, dudes.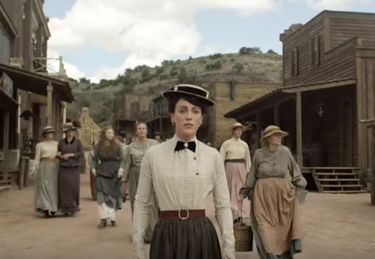 And here's Michelle Dockery, formerly from Downton Abbey, looking completely ready for a fight too: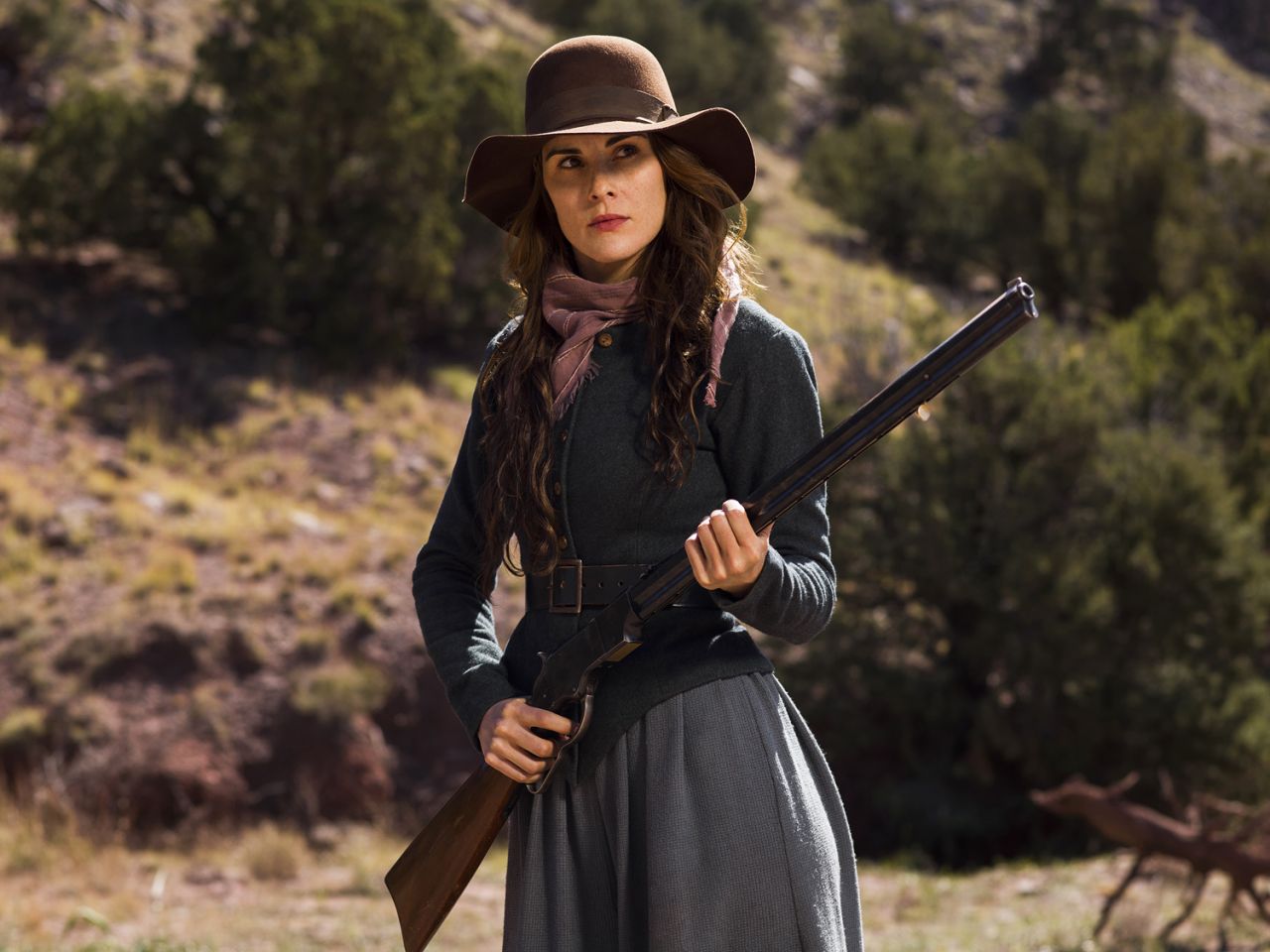 I am so ready for a western about women not taking s*** from men. Bring it, sisters.
Full trailer:
No tags for this post.