Hey kids, Halloween is a big deal around these parts and I'm here to tell you that I have a fantastic costume planned for this year, but all my costumes are great. Here are some examples over the years so you can be primed for my costume excellence – with which I will dazzle you next Tuesday.
(Photos edited so I don't post other people's photos without their permission.)
For a while a coworker and I had a theme going of dressing from a particular decade. We kept it going for a number of years:
Those costumes were all pretty great but I think the 50s and 80s are my faves. I went several years then without bothering to dress up, but last year I revived my wearing-a-costume-to-work tradition with Tina Belcher.
Do you dress up for Halloween? What will you wear this year? Or, what will your kiddos wear? Share in the comments! And don't forget to come back on Halloween when you can see my 2017 costume which will be epic!
Edited to add – this was my costume this year!: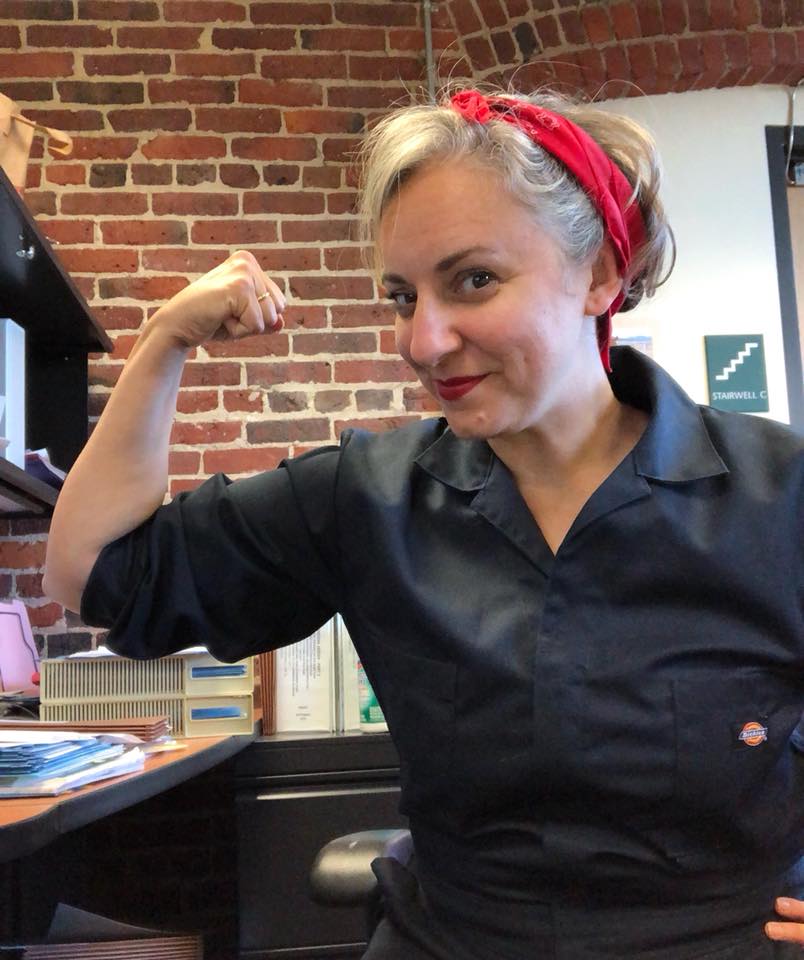 No tags for this post.