No, this isn't a spoiler for the forthcoming James Bond movie 'No Time To Die,' as much as we'd all love to see Britain's most famous secret agent forced to undergo a sex change as part of a deep-cover mission. It's a formal and final denial of a rumor that's been sweeping the internet for months (and, in some cases, years). Despite the casting of a female actor to play a new Agent 007 in 'No Time To Die,' the next actor to play James Bond will definitely not be female.
The denial that a woman will be considered to replace Daniel Craig, the long-serving and much-loved current incumbent of the role, comes from Barbara Broccoli, the executive producer of the movie series and, therefore, the person in charge of making such a decision. Broccoli is keen to see more 'strong' roles created for women in Hollywood in the mold of James Bond, but insists that Bond is, and always will be, a man.
There have been rumors of a female performer taking on the part of James Bond for years, going back to the time before Craig was cast in the role for the first time fifteen years ago. X-Files star Gillian Anderson has repeatedly put herself forward for the part on social media, which has led to a small minority of her fans campaigning for her to be given the part. Other suggestions for the part have included Helen Mirren, famed for her portrayal of Queen Elizabeth II on film and probably too old for such a role now, and 'Fleabag' star Phoebe Waller-Bridge. We now know that the latter star will never have the chance to don the tuxedo, but she can take consolation in the fact that she was drafted into 'No Time To Die' at Daniel Craig's own request to sharpen and tighten up the movie's script just prior to shooting.
During her multiple campaigns to put herself in the frame for the James Bond role, Gillian Anderson used Twitter to post an image of herself on a mocked-up James Bond poster with the slogan 'It's Bond. Jane Bond.' Ironically there is a Jane Bond in the world of entertainment already, but she stars on online slots websites rather than movie screens. There have actually been two official 'Agent Jane Blonde' online slots released on website such as Amigoslots.com, demonstrating that there is an audience for a female Bond character after all. Their existence might also suggest that online slots are sometimes more progressive than big-league films, although it could just as easily suggest that gamblers enjoy a good pun.
While Barbara Broccoli was explicit in her confirmation that James Bond has to remain male, she opened the door for a change to the norm when Craig's replacement is announced by confirming that she's fine with the lead actor being 'of any color.' The idea of a black Bond will inevitably lead to speculation that Idris Elba, star of 'Luther' and 'The Wire' (and, unfortunately for him, 'Cats'), is in the running for the biggest part of his life. Despite that, we're unlikely to see it happen. Elba is 47 years old – barely younger than Craig, who's expected to play an aging and broken-down Bond in his final outing – and has admitted to the press that he feels he's too old to play the part convincingly at this stage of his career.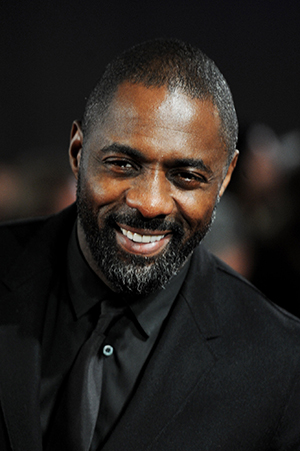 Elaborating further on her perspective on the part, Broccoli said that she wasn't interested in taking male characters and seeing them played by women, because she thinks women are worth more than that when it comes to casting. That comment could be taken as a barb at the BBC and their treatment of the lead role in 'Doctor Who,' which went to a woman for the first time with the casting of Jodie Whittaker as the 13th Doctor in 2018. While Whittaker has made the role her own, the popular show is yet to shake off accusations that it's too 'woke' and 'politically correct' in its current incarnation – accusations that seem to be primarily focused around the fact that the Doctor is now female. To make the same choice with a franchise the size of James Bond would likely have let to a similar response, but on a much larger scale. The Broccoli family – along with everybody else involved in making James Bond films – has probably decided that it's a headache that they could do without.
With women now officially out of the picture, the talk will turn to who Craig's eventual successor will be. This probably isn't a decision that will be taken quickly. It takes years to make a Bond movie, and April's 'No Time To Die' will be the first since 2015's well-received 'Spectre.' Even if the producers are keen to install a new man at the helm as quickly as possible, it's probably safe to assume that we won't see the 26th Bond film until 2023 at the earliest, and possibly even later than that. That gives some of the younger candidates for the role a little longer to grow into the part. It also raises the possibility that the next film will be a re-boot. We've seen Craig's version of Bond all the way through from his early days as a secret agent to his retirement, and so a new actor would presumably have to begin their own story.
The obvious candidate for the part is Tom Hardy, and has been for a long time now. The actor has all the usual qualities that Bond producers look for in a leading man – he's British, he's charming, he's handsome, and he's convincingly tough. He's also a bonafide A-List Hollywood star who would be likely to demand a higher salary that any actor playing Bond has ever received in the past, but if he's a fan of the franchise, he might be persuaded to work for less than he'd usually want. If he rules himself out, good outside bets include Tom Hiddleston and Cillian Murphy, but if we take Barbara Broccoli's comments as a vague hint that Bond might be changing color, we wouldn't be surprised if it turned out to be Chiwetel Ejiofor. If it happens, remember where you saw it first!