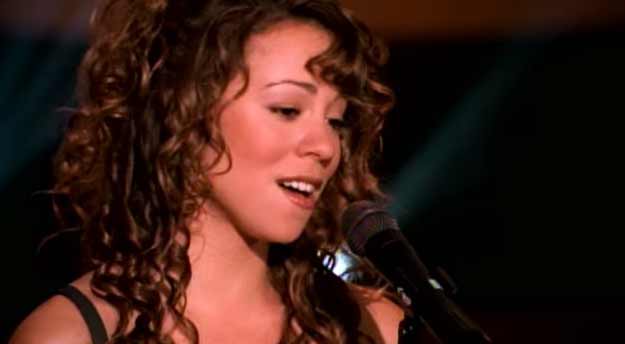 So I am bringing Friday Nineties back this year and I have decided that I am only going to do songs that are 25 years old or older for the whole year.  I really want you to say:
What?  That can't be 25 years old!
Then you fall down and break your hip.  So let's start off with Hero by Mariah Carey, which was the #1 song in all the land 25 years ago today.  Nothing wrong with the song.  Like most of Mariah's stuff (except Heartbreaker which I love) it is performed really well but it doesn't do much for me. It is cool that she co-wrote it but honestly whenever I hear the word hero I think of Bonnie Tyler.  Unfair but what can I do about it?  Nothing!
So let me know what you think of the song.  When was the list time you heard it?  Do you sing along to it (other than "the strength to carry on" part which everyone knows?  Did they play it at your school dances?  Seems like a good school dance song because it is slow but also a weird one because who wants to make out with someone while listening to an inspirational ballad?  NOT ME!