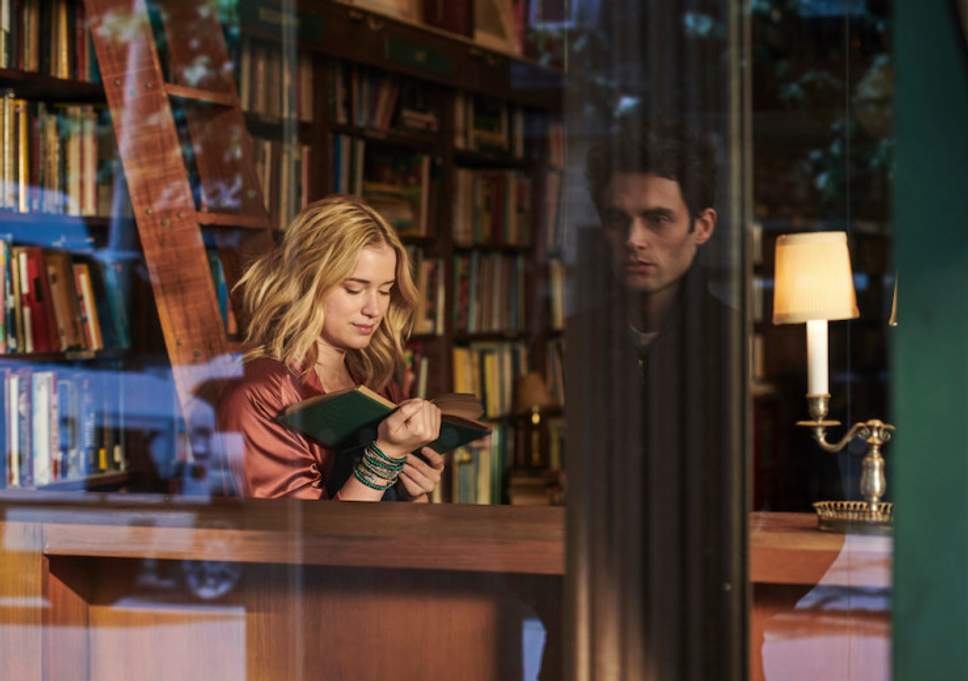 Hello friends – it's been a while, but I'm back and ready to review the latest Netflix craze, "You". This show stars Penn Badgley as the main character, Joe Goldberg. Badgley is no stranger to playing the "bad guy" as he is most famous for his role in "Gossip Girl" as Dan Humphrey. Now I won't spoil GG for you, but he was quite the character on that show as well. "You" also has a slew of other top notch teeny bopper actors as well as the infamous Uncle Jesse, John Stamos himself.
The series premiered on Netflix in December, although it had already aired on the network channel, Lifetime previously. Netflix picked up the show and has already announced a second season. The series is based upon the novel, You: A Novel by Caroline Kepnes. A sequel titled, Hidden Bodies will be the inspiration of the second season and is rumored to follow it closely as well.
For me personally, the show had me hooked after my favorite author, Stephen King, was either referred to or a work of his shown in the first three episodes. Hook. Line. Sinker. Although I had serious qualms with regard as to why Beck had NO CURTAINS, I decided to move past my true crime mindset and just enjoy. I am glad I did as the show was easily binged in one day. I couldn't stop. And if you haven't started yourself, well I think it's time you did! PSA: please always have blinds or curtains. Common sense should tell you that. Check out the trailer below and tune in to Netflix for this thrilling ride.