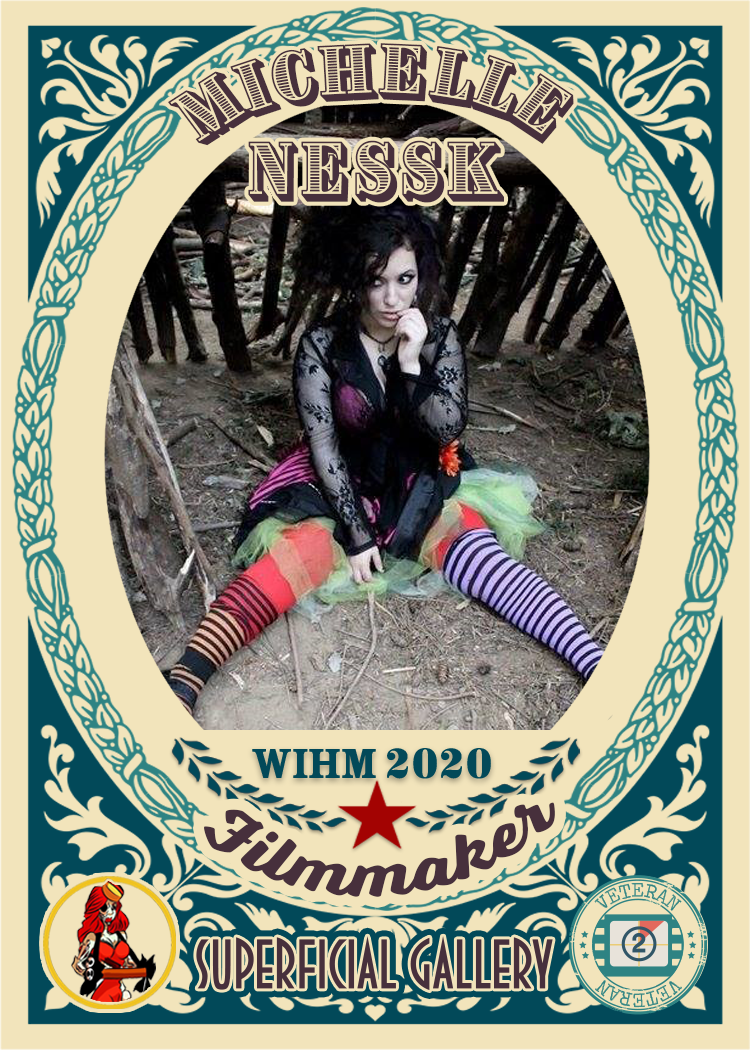 Michelle Nessk is a veteran to the Gallery WIHM event. She is a Filmmaker.
What motivates you to do what you do?
I wanna give you bad dreams.
Who is your favorite woman who does what you do?
Lisa Ovies, Tonjia Atomic, Gigi Saul Guerrero, I can't pick one. They are all dynamic Filmmakers and I respect them immensely.
If you had one wish for women in your space in 2020, what would it be?
That we continue to lift one another up and cheer for each other's successes.
Share a practical tip for a woman who wants to do what you do.
Keep your head up, know your worth. No one can make or break your future but you.
Inspire someone who is not where they want to be in the industry yet.
Follow Your Passion, do what drives you. Life isn't a contest, and there's room for all of us. There's room for you when you get here.
What scares you?
Insincere people. Nazis. Zombies.
What projects do you have coming up?
Horrors of the PNW VII
Important Links for Michelle Nessk