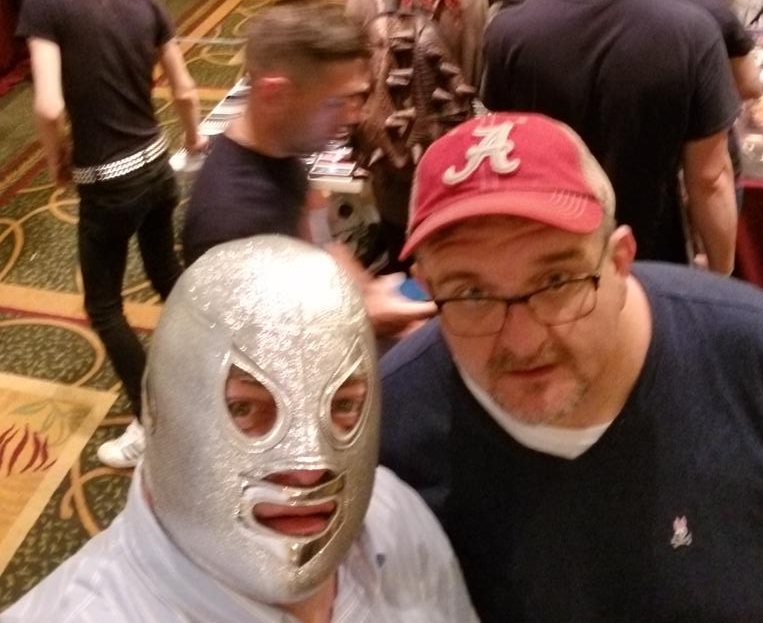 If you are going to Monster Mania in Cherry Hill, NJ, and live in Westchester County, here is an example of a bad travel plan: Leave at 1:00 – go way out on Long Island, then spend 500 hours driving through Brooklyn for some reason, get stopped by 50 cops then drive through a monsoon on the New Jersey Turnpike. All of it during rush hour on one of the last Friday's of the summer. GENIUS!
But whatever (it is genuinely all Shooey's fault) we got here and Shooey got a pic with Jennifer Carpenter and we talked to her for a while. She is nice but I had to whisper when I talked to her. She is so skinny I was afraid a loud sound would break her bones. I am in love with the Soska sisters who were positively SCAMPERING around talking to people, marking out for Data from the Goonies and having a blast. They are fun and not snobby. Here is some proof: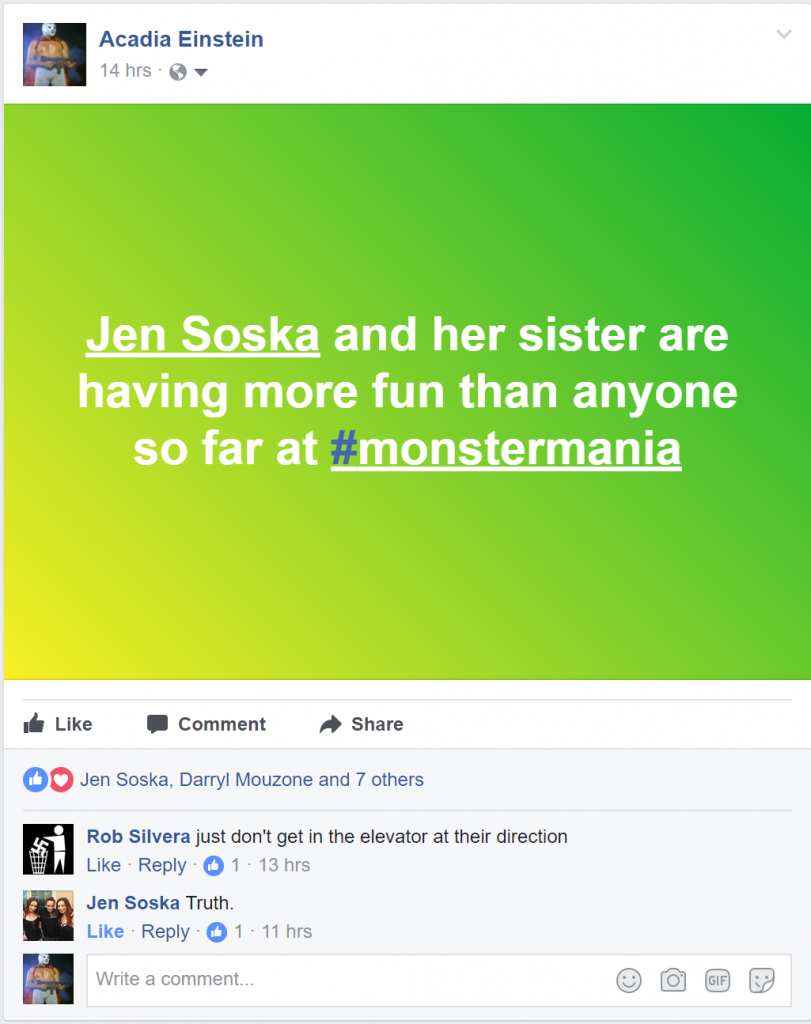 Jenn is here now and we will be doing a Strangeful Things show live tonight from somewhere. But first she has to stop being scared of horror movies. HERE WE GO!
Oh, and poor Shooey already had to leave and drive to Alabama. That's what happens to people who anger me. I banish them to Alabama…
…
*glares*