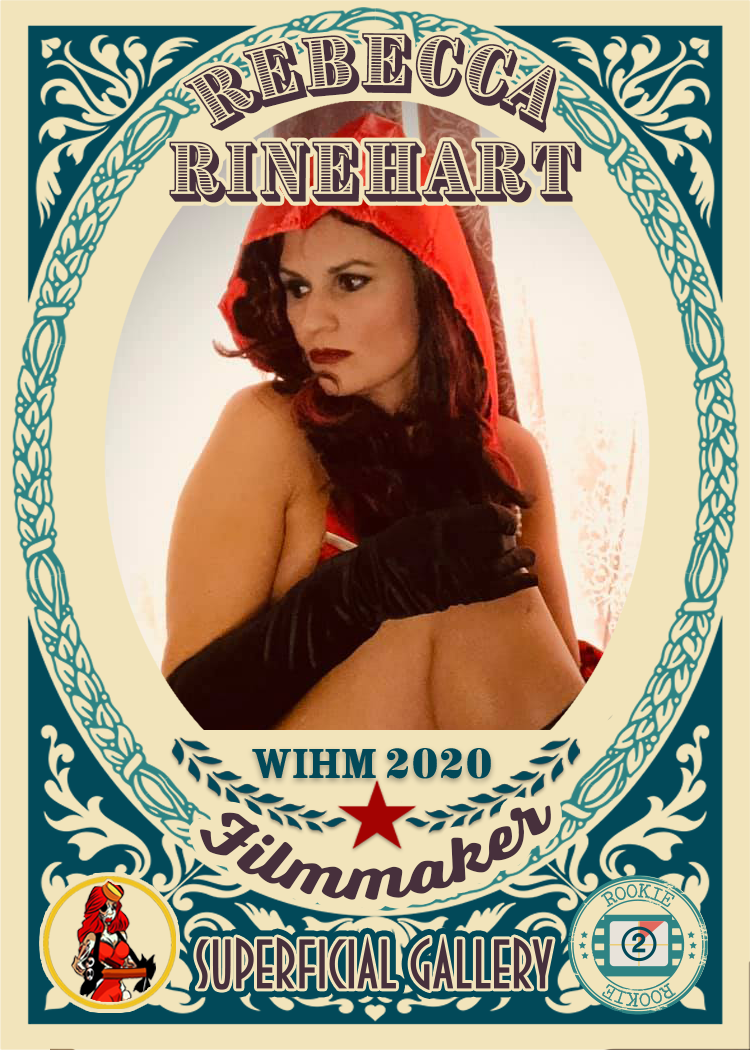 Rebecca Rinehart is a rookie to the Gallery WIHM event. She is a Filmmaker.
What motivates you to do what you do?
I have been a lifelong horror fan. I began my career in horror with a YouTube channel and podcast only one year ago and as I began to connect with filmmakers at conventions and online, I decided that I needed to make my own movie.
Who is your favorite woman who does what you do?
The director of Puppet Killer, Lisa Ovies. She has incredible enthusiasm and talent and meeting her was the thing I needed to finally talk myself into making my own film.
If you had one wish for women in your space in 2020, what would it be?
Horror fans are constantly craving something fresh, new, different. Women DO see things differently and are bringing some incredibly diverse ideas to horror. I do see respect being gained for female horror filmmakers, but I would like to keep the ball rolling!
Share a practical tip for a woman who wants to do what you do.
Surround yourself with positive people who support you. Likewise, support those people in their projects. There is no room for divas in indie film. We have to stick together!
Inspire someone who is not where they want to be in the industry yet.
I went to college, graduate school, spent 20 years in the technology field in a high pressure, high stress, high earning career. I had to supress my true love of horror for fear of being ostracized in my job. Once I decided to be who I was and broadcast my love for horror, I have encountered a whole other group of people who support and encourage me to the extent that I left all that drudgery behind. I rolled the dice and am doing something I never thought I would do and am having the time of my life!
What scares you?
Movie-wise: nothing! Horror films are my comfort. In real life, I tend to be scared of failure and snakes 😉
What projects do you have coming up?
I have 10 (yes, 10!!!!) film roles scheduled for 2020. I am making my own film, The Embalmers, which is my primary focus though. I write for a couple of news outlets and maintain my YouTube channel and two podcasts, so I will continue to support and promote other indie filmmakers while I throw my towel in the ring.
Important Links for Rebecca Rinehart