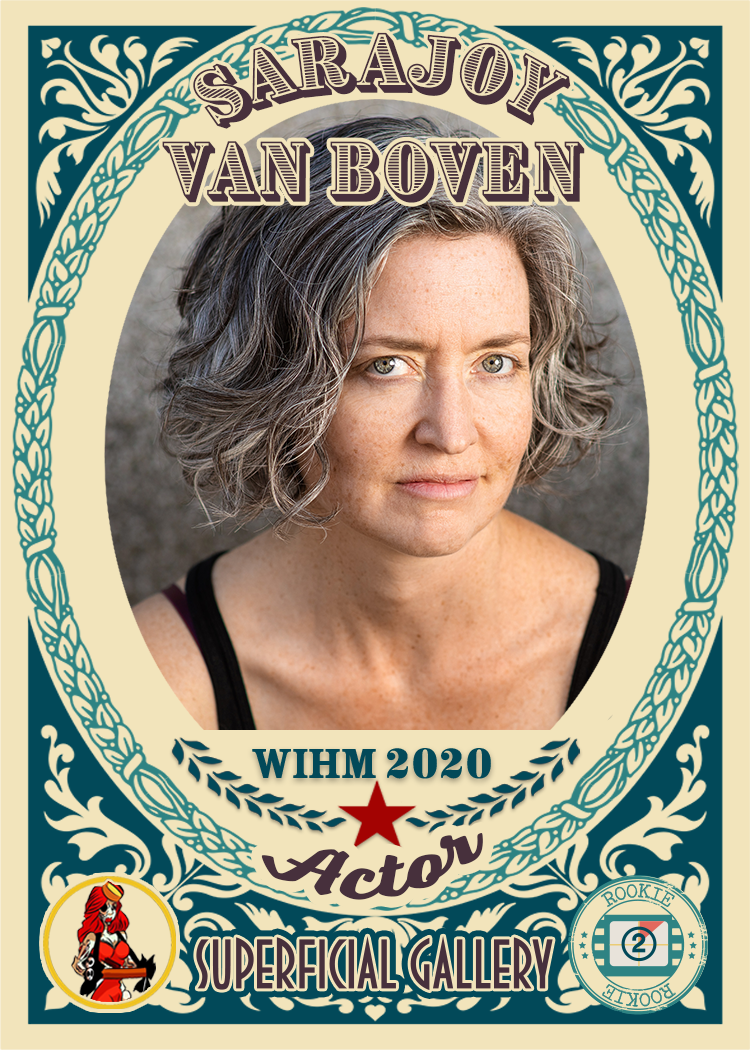 Sarajoy Van Boven is a rookie to the Gallery WIHM event. She is an actor.
What motivates you to do what you do?
I love becoming absorbed by a different world and exploring situations and feelings without having to actually live through them. I love being on set and working with a team of creatives to bring a story to life.
Who is your favorite woman who does what you do?
Olivia Colman. An incredible actress who brings the complex reality of being human in to all of her roles.
If you had one wish for women in your space in 2020, what would it be?
There's something very interesting and shocking about middle-aged women doing things middle-aged women are not supposed to be doing. I'd love to see more middle-aged women written as protagonists doing exciting and unusual things in film.
Share a practical tip for a woman who wants to do what you do.
Be willing to be cast in a variety of roles. "Type" is more important for younger women, but once your a middle-aged, you can bring a lot of depth and experience to any role. Embrace your age. Don't try to be young when you just aren't any more. Be willing to be ugly or sexy or whatever. It's the variety of living different characters that makes it fun.
Inspire someone who is not where they want to be in the industry yet.
For most people, building a career in this industry is a slow process. It takes the time it takes. And it's done one relationship, one class, one opportunity at a time. It takes time to build anything worthwhile.
What scares you?
Cults and mind-control. We can think we are so right only to find out later that we were so wrong. That scares me. What do I feel certain of today that is just dead wrong? Yikes!
What projects do you have coming up?
I am honored to be working on a film called Tiger Lily by Ugly Cousin Productions, which centers on the issues of missing and murdered indigenous women.
Important Links for Sarajoy Van Boven