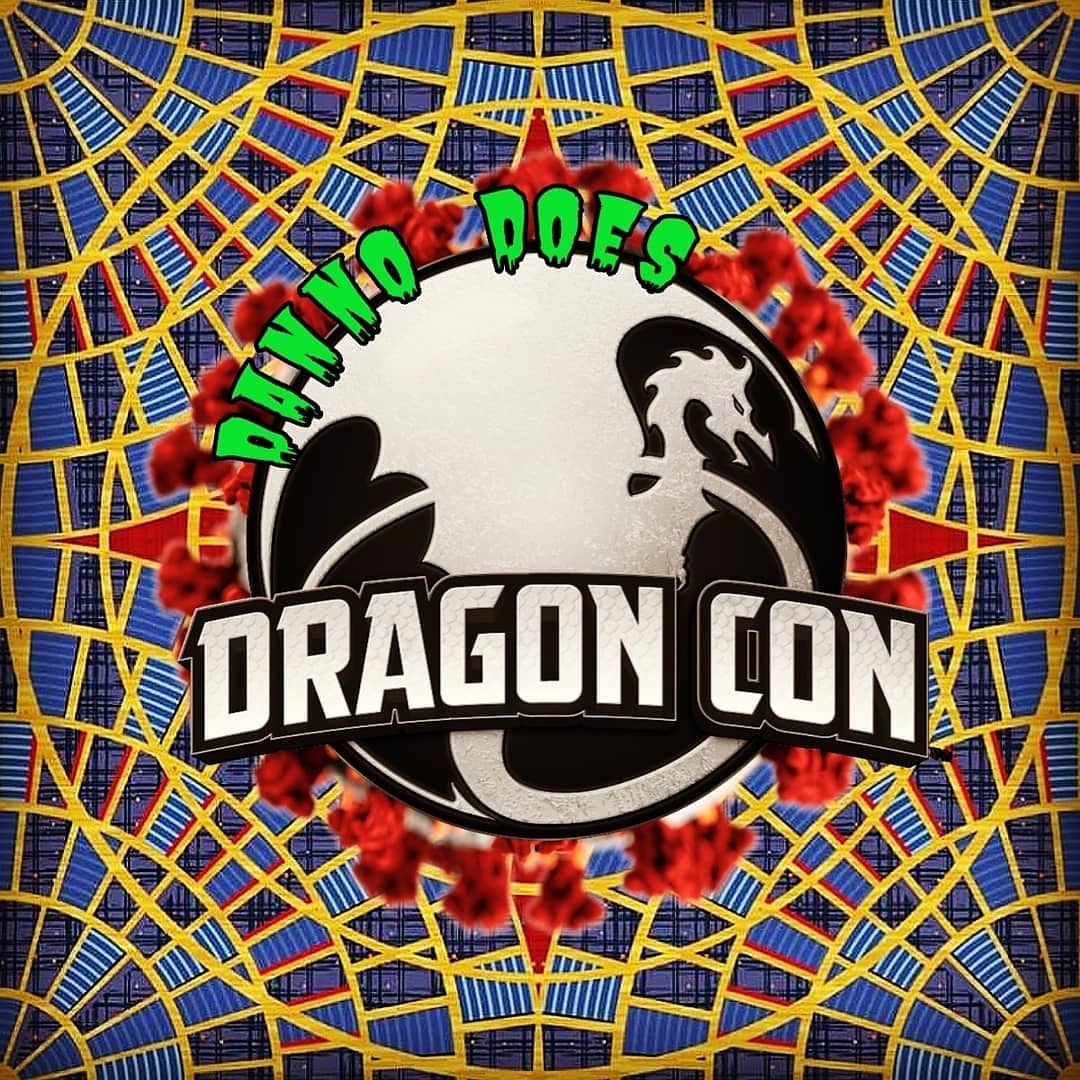 Dragon Con is one of those magical things that's hard to explain to people when they haven't experienced it.  A five day event in the heart of Atlanta celebrating all things fandom, this may truly be the largest fancentric event in the U.S. Other conventions like San Diego Comic Con have a huge focus on the industry itself but Dragon Con has always made it a point to celebrate the people who make that industry thrive. And while bringing together creators and fans is a big part of the event, the revelry and non-stop festival atmosphere of the event make it a full blown celebration of all things geek. Every year, 80,000+ fans fill eleven hotels and centers to make something magical happen.
So, with Covid-19 making such a large gathering a literal death trap for many, how does an event on this scale cope? How do you keep Dragon Con alive, not just physically but spiritually, in this dumpster fire of a year we call 2020? You take it fully digital.
I was skeptical of the idea of an all digital Dragon Con. I mean, who wouldn't be? The panels and Q&A sessions, sure, could easily translate for live streaming. But what about the music or the cosplay? Where was the interaction going to be that makes Dragon Con so unique from other cons? It turns out that seven months of social distancing had prepared most con-goers for just this eventuality. In addition to over 600 hours of live and pre-recorded footage, panels, and other entertainment, the organizers managed to bring together gamers of all types for epic Dungeons and Dragons quests, online battle royales, and even some Jack's Party Games for good measure. With entire Discord rooms devoted to open source chatting like you'd have experienced in any of the bars, hallways, or elevators at the event, people were still able to connect and share with one another as if they had all come together in Atlanta.
Meanwhile, the vendors and artists who normally flood the Americas Mart buildings did exceptionally well for not being able to share their crafts in person. With over $200,000 worth of merchandise and art sold during the first four days of the event, there will be countless people receiving some incredible Dragon Con swag in the mail soon, both locally and internationally. The online event pulled in participants from 49 countries including the U.S. and Canada.
But what about the cosplay? I mean, Dragon Con is known as one of the biggest and best cosplay conventions in the world. Thanks to social media and the online connections previously mentioned, there was no shortage of amazing, if not somewhat subdued, cosplay for all the world to share. Many costumers and performers chose to either give more in depth looks at some of their favorite outfits while others showed off sketches and in-progress pieces that they would have been putting on display over the Labor Day weekend. The same goes for the ever growing Cult of the (Marriott) Carpet as any number of Dragon Con faithful showed off swimwear, clothing, costumes, and other items covered in the now iconic red, gold, and blue stained glass pattern that is synonymous with the convention. Several people had small gatherings of friends in their respective areas to stream the event from the comfort of their homes, gardens, and other open spaces with plenty of folks combining the Labor Day traditions of cookouts and celebrations with the fun and excitement of Dragon Con.
For the rousing success that the first ever online Dragon Con found, there are still some obvious detractors that are worth mentioning. The convention has been a staple of the downtown Atlanta landscape and economy for 34 years and the physical absence of the con and the tens of thousands of people it draws in will no doubt have had an adverse effect on already strained local businesses. There are also artists, performers, and other local creators who aren't able to afford space inside the convention and often perform and sell their wares on the streets along the routes between the hotels who have no doubt been deeply affected by the loss of a physical convention. Meanwhile, Life South which partners with the convention and the Heinlein Association each year for a massive blood drive also lost out on thousands of donors who are more vital than ever. Every year they manage to provide blood, plasma, and platelets to the Atlanta area and surrounding South Eastern U.S. and, following the devastation of Hurricane Laura, the pandemic, and the yearly toll that Labor Day weekend takes on hospitals and blood banks around the nation, it's a missed opportunity that will likely cost a few lives.
Dragon Con is a terrific chance to wrap yourself up in fantasy, to party and celebrate with friends and strangers alike, and to just enjoy those nerdy things that have brought you so much joy in your life. And, considering how 2020 has been, we all need that kind of escape right now. But keep in mind that this celebration has become something meaningful to more than just the organizers and attendees, that people in the area have come to embrace it and even depend on it as a part of the ever changing face of the South. If you can, please consider contacting Life South, the American Red Cross, or your local hospital or blood bank to donate blood, plasma, or platelets. Also, whenever possible, try to shop local because it's not just Atlanta's economy that has been ravaged by Covid lockdown, but every town across the country.
I'm that guy who goes to these things for the spectacle and the human interaction. I love seeing the artist alley, the costumes, and the parade of the strange and amazing that you just can't find anywhere else. And, with any luck, the new year will see the end of this current plague and the return of Dragon Con to the heart of Atlanta. Until then, check out the Dragon Con website for details on how you can watch all of the panels, conversations, and performances that ran during this year's event and learn how you can become a part of it in 2021. For everything else, check out @dotdblog on Instagram and follow the hashtag #dannodoesdragoncon for great pictures, videos, and stories from Dragon Cons past.