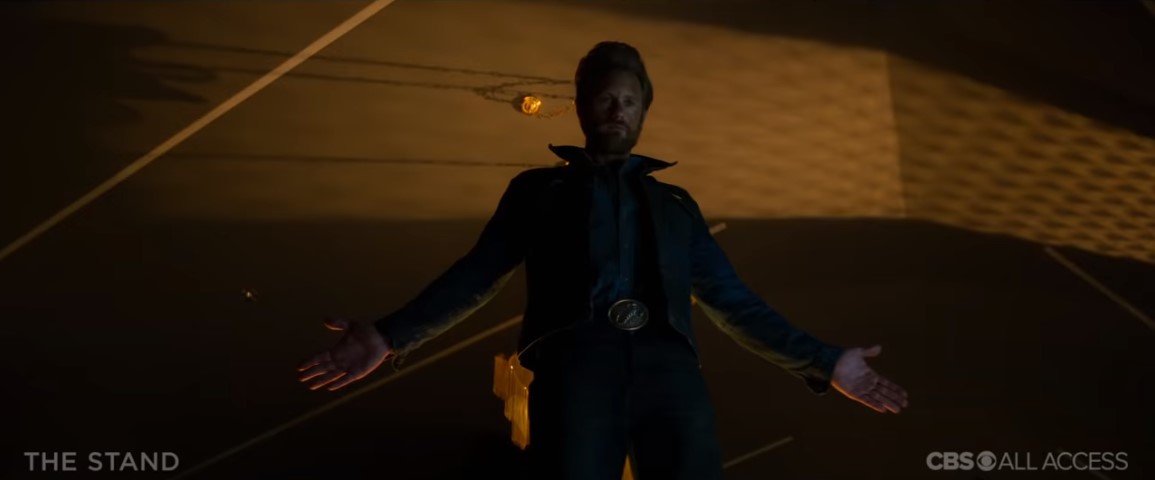 CBS All Access (which is going to force me to pay for it come December) has dropped a painfully short teaser trailer for its limited series based on Stephen King's book The Stand. Let's take a look and talk about it on the other side.
Mells and I will be doing a shot by shot of this for tomorrow so I don't want to say too much but I will say that I think Alexander Skarsgård looks great s Flagg. I never got why they chose the guy they did for Flagg in the 1994 version. I don't have anything against him, per se. I just didn't think Flagg would have big rocker hair.
At any rate, they gave us shots of quite a few of the main characters in this 30 second tease.  We got Fran, Mother Abigail (Whoopie looks good but not as old as I would have thought), Stu, Larry, Harold and the gender bent Ralph! I liked the vibe they achieved in such a short amount of time so let's hope it is not just a good trailer made out of a shitty show!  Keep an eye out for the break down and let us know what you think of the trailer below!