Sylvia makes horror movies and loves Deadpool. And she has a twin sister. She is talented, Canadian, and on the short side. Basically she is the exact opposite of me (except Deadpool is cool) which means we get along great. And no joke, we do. I have seen her and her sister at a bunch of cons and she is genuinely glad to see me when I do. Now, it MIGHT be that she is just a nice person and makes everyone feel like that. And yes, that is a big part of it. But dad gum it, if being nice and wearing a shiny silver El Santo mask doesn't make me memorable than what will!?!?
In all seriousness I have not met anyone kinder or more generous with their attention than Sylvia and her sister Jen. If you ever get a chance to meet them, don't miss it!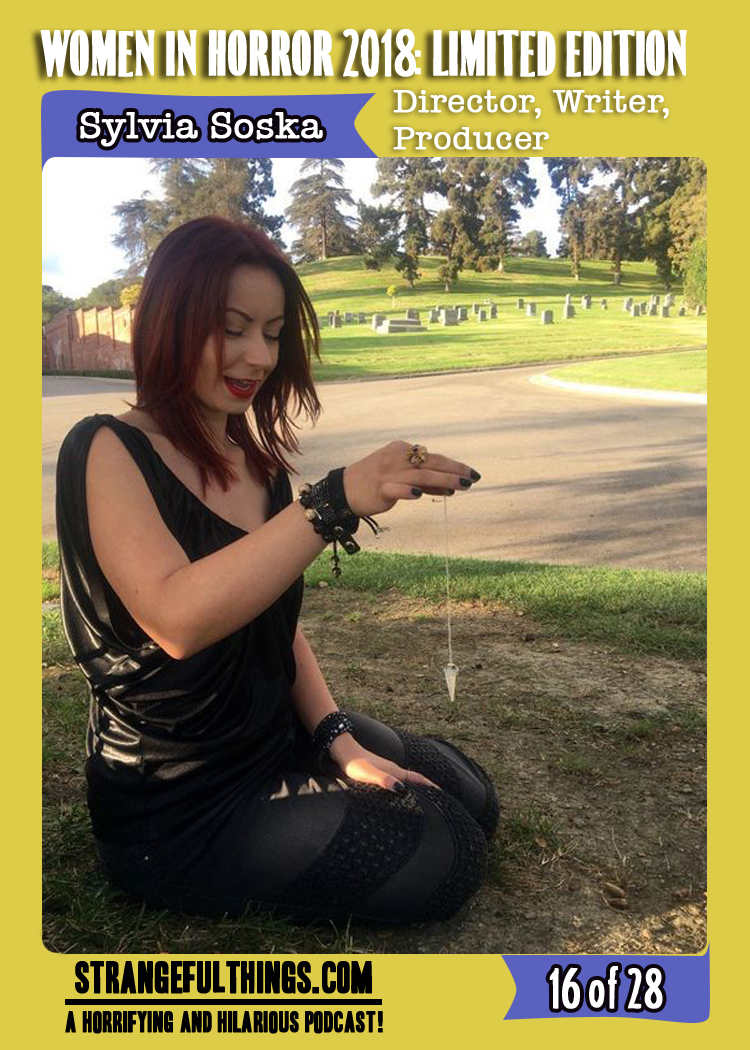 The Women in Horror Month Q&A feature is brought to you by Strangeful Things, The Hilarious Podcast about Horrible Things!